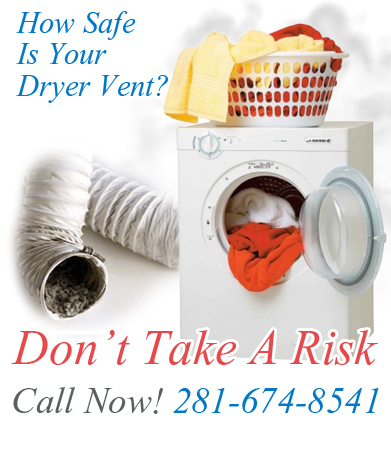 Dryer Vent Cleaning League City
It is important to have a dryer vent cleaning service to prevent dryer fires. It is common for clothes dryer to build up lint and catch fire. Sometimes, the lint burns itself out inside your machine leaving a burnt smell and damage to the appliance. Other times, the flames will spread and cause a fire destroying your home. Cleaning dryer vents and removing all traces of lint can remove this threat.


Prevent A House Fire By Having Your Dryer Vents Cleaned
Our dryer vent cleaning service dedicated to helping you prevent home fires. We provide thorough dryer lint cleaning. The National Fire Protection Association estimates 16,800 clothes dryer fires in 2010. These types of house fires are completely preventable with the help of League City Vent Cleaning.

Experts recommend having your system cleaned and inspected yearly by a professional dryer vent cleaner. A standard cleaning involves unhooking the dryer, cleaning the air ducts and checking the connections. Don't take chances. Put your family's safety in the hands of our professional dryer cleaning service.